Exiles' Escape ebook ON SALE, reduced to $0.99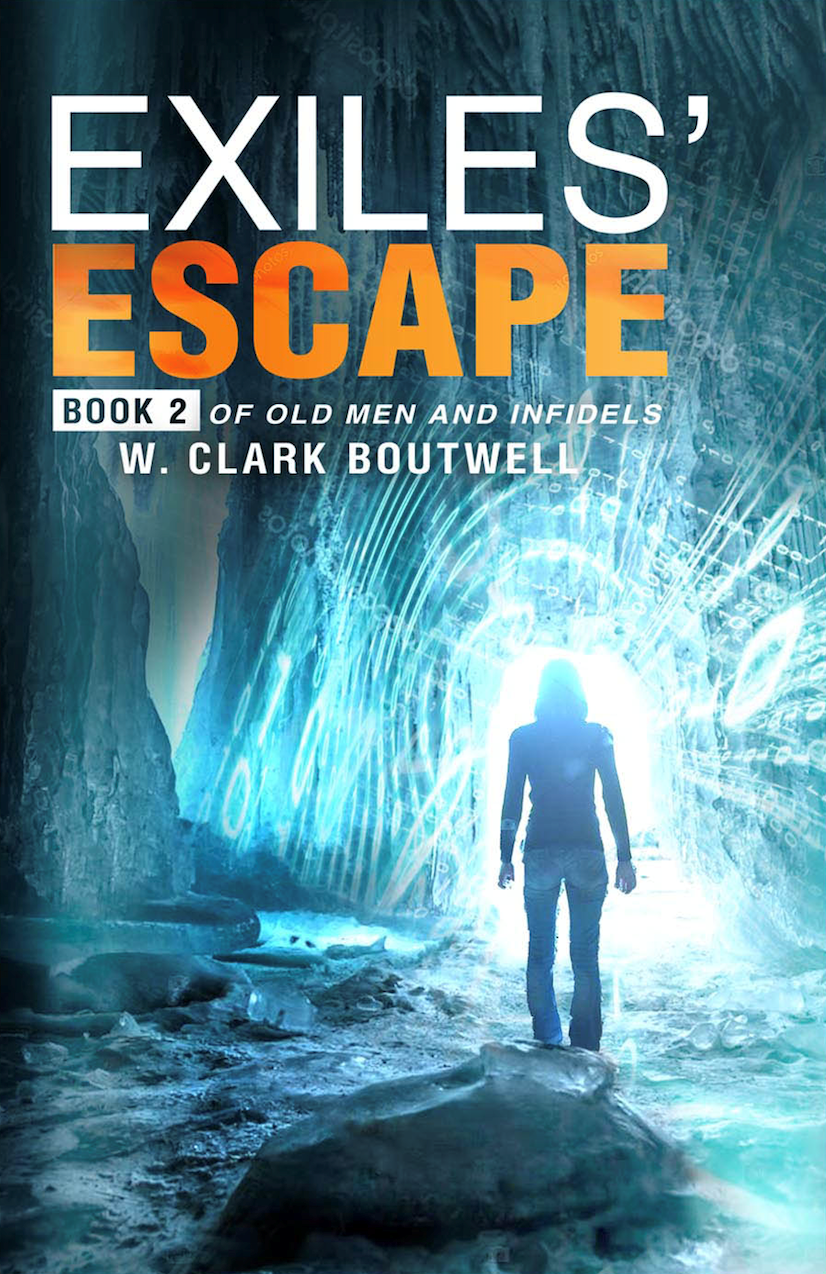 Malila is dead by her own hand
--the old Malila.
The loyal eighteen-year-old, middle-aged DUFS officer who used to enjoy the supremacy of her position within the advanced tech nation of the Unity is dead, falling into the open sewer of the Delawar River on its fetid way to a dying ocean.
Newly born is a new Malila, awakened to the lengths of illusions and lies her nation will provide her in order to make her complicit in the the nation's crimes against its people.
Friendless, weaponless and nearly naked, Malila's only memory of freedom was while she was a prisoner to the rough-and-tender-by-turns Jesse Johnstone, an impossibly old but also middle-aged mankiller of the outlands.
This second book of the Old Men and Infidels series explores the meanings of age, illusion, truth and dreams in the skies and under the streets of an eviscerated America of the 22nd Century.
Now for the first time, the ebook has been discounted from $9.99 to a mere 99 cents for a limited time.
---
‹ Back