Thanksgiving in Ghana
Sharing a blog for the holiday: Thanksgiving In Ghana
Wishing all of you a very warm and happy Thanksgiving. Guys! Volunteer to clean up! The look of astonishment and disbelief, by itself, is worth the price of admission.
In Ghana, this is the fat of the year. The maize harvest is in, of course, and the rice is coming in now. I can see men on bicycles with huge sheaves bringing it in to be threashed. The trees are just beginning to lose their leaves. By the end of the dry season, all the green will have become gold. The trees will be barren and the nice patches of shade as I walk to and fro will be but a lacework of shadows. Then things will get tough.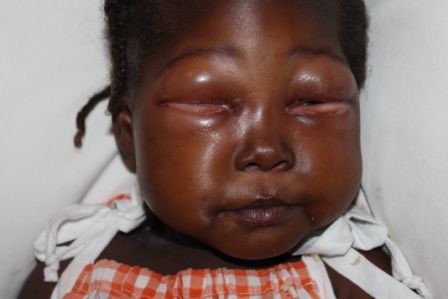 Still, the malaria season, falling as it does immediately after the Wet, is trying for all, children
most especially. Their nutrition, never the best, is knocked off the fence by each bout of malaria and then comes the lean times of the dry season.
About half of my patients in the ward (some fifty or so) are here for malnutrition. I am measuring swollen bellies all day, for reference sake. While I was rounding this morning a child was brought in from Emergency in the last stages of starvation. It was the first time he had been seen by a doctor. It was the last as well.
Happy Thanksgiving. Please give thanks to the Maker and Sustainer of this world for the bounty we Americans enjoy, the health that lifts us all up and peace.
Dr. W
---
‹ Back